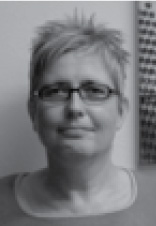 Mag. Rer soc oec
Immediate Past President
Chief Dental Officer, Austria
Chief Dental Officer, Austria (since 1997) and Senior Researcher in "health promotion and prevention"
CECDO Secretary (since 2001)
Main interests include dental public health, health policy, organisational development in the public health care sector
How long have you been involved in the CECDO and how did this come about?
I have been involved with the organisation since 1997. The CECDO had approached the Austrian Minister of Health to identify an appropriate representative, as the post of Chief Dental Officer does not exist in Austria. I was selected due to my background of monitoring the oral health in Austria.
What is the added value of the CECDO to your work, and how have you benefited from this?
The exchange of data and information between colleagues working in similar fields has been particularly important for me. We have been able to discuss issues of future developments that are occurring in individual countries that are often of relevance to our own representative nation. Being able to freely deliberate over new ideas or concepts amongstcontemporaries with a range
of expertise and experience can also be an extremely useful exercise.
Chief Dental Officers are individuals with very different backgrounds and personalities. How does this influence your work within the CECDO?
Every organisation consists of a range of individuals with different backgrounds and experience. However, in the CECDO, it is the differences between the participating countries that is of key importance, as a variety of cultures, values and health systems are represented. There is thus significant potential for learning.
Can you name concrete milestones that the CECDO has achieved?
A recent achievement has been the development of the European Platform for Better Oral Health. This "go – to" Group has established a channel of communication with European Parliament, and has raised awareness of oral health as an important European public health issue. Practically speaking, the development of position papers, produced as an outcome to the scientific meetings and workshops, are useful tools for adaptation and implementation in our own representative countries. Being able to meet regularly has been key to such productive sessions.
How would you typify the CECDO?
I regard the CECDO as a family of experts, all working within the field of dental public health. I also consider the organisation to be robust, and foresee it continuing into the future years due to its embedded values and principles.
How would you describe the social culture within the CECDO? Is it fun or serious?
Both!
How do you look upon the CECDO's future? And how does this serve your own personal interests?
Looking ahead, I hope that the CECDO strengthens its links with European Parliament. Raising awareness of the issues associated with poor oral health at a European level will serve to support actions being undertaken within individual countries. Whilst we understand that oral disease is not life-threatening, the burden of the disease is significant, and oral health inequalities are continuing to widen both within, and across European countries.
Address:
GÖG/ÖBIG - Gesundheit Österreich GesmbH - Geschäftsbereich ÖBIG
Austrian Health Institute
Stubenring 6
1010-Vienna, Austria
Tel: +43-1-51561/120
Fax: +43-1-5138472
Email: gabriele.sax@goeg.at